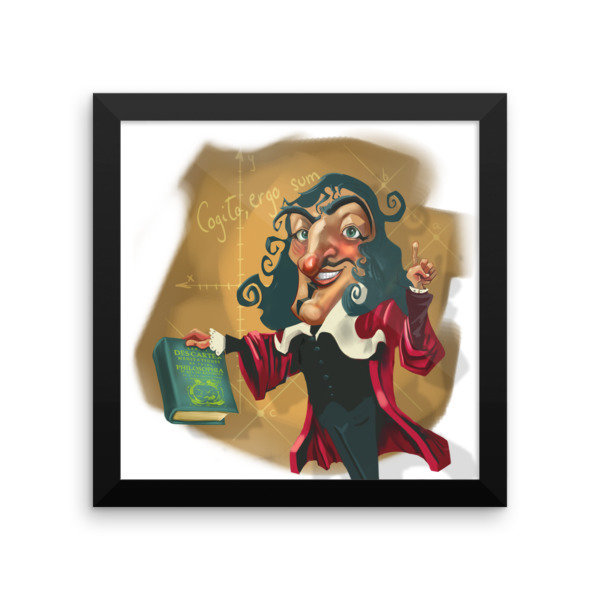 René Descartes Framed poster
SKU 106071210-4652
Product Details
The "Father of Modern Philosophy", René Descartes (1596–1650) was one of the most prominent voices of the Scientific Revolution. A key philosopher of the 17th century, he developed a connection between algebraic logic and philosophical concepts—a practice that would eventually lead to the creation of modern philosophic study. His landmark works such as "Meditations on First Philosophy" established him as one of the most influential philosophers of all time.
Make a statement in any room with this framed poster, printed on thick, durable, matte paper. The matte black frame adds an extra touch of class.
• Alder, Semi-hardwood frame
• Black in color
• .75" thick
• Acrylite front protector
• Lightweight
• Hanging hardware included
Save this product for later
Simply Charly products are also sold at the following online retailers: Amazon, Etsy, Bonanza, Storenvy, Tanga, and eBay.