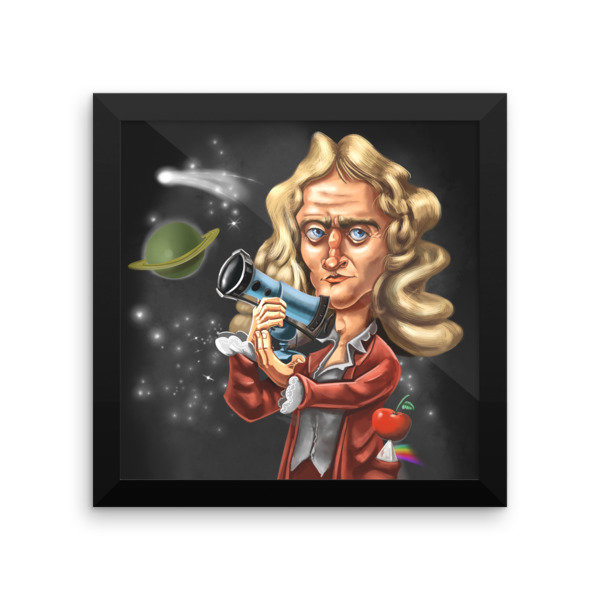 Isaac Newton Framed poster
SKU 16927
Product Details
One of the most important and influential scientific minds of all time, Isaac Newton (1643–1727) stands among the ranks of Galileo and Copernicus as men who changed the face of scientific discovery forever. The creator of the "three laws of motion" was not only a scientist, but a natural philosopher, mathematician, and theologian whose writings would significantly influence the coming Enlightenment.
Make a statement in any room with this framed poster, printed on thick, durable, matte paper. The matte black frame adds an extra touch of class.
• Alder, Semi-hardwood frame
• Black in color
• .75" thick
• Acrylite front protector
• Lightweight
• Hanging hardware included
Save this product for later
Simply Charly products are also sold at the following online retailers: Amazon, Etsy, Bonanza, Storenvy, Tanga, and eBay.