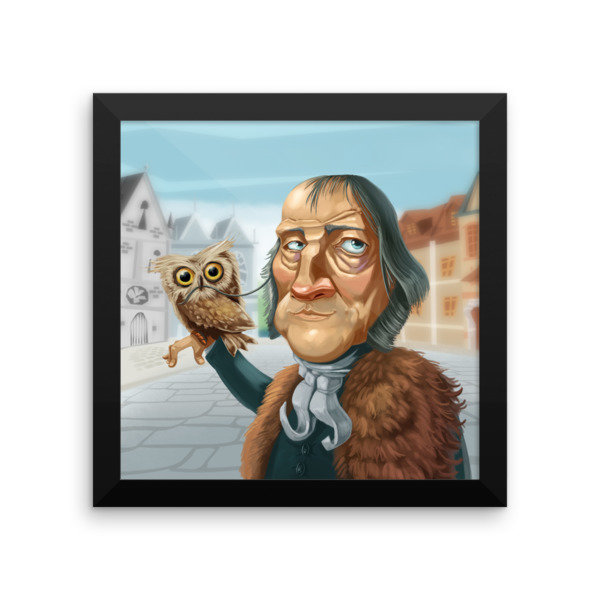 Georg Hegel Framed poster
SKU 106071261-4652
Product Details
Philosopher Georg Wilhelm Friedrich Hegel (1770-1831) was one of the creators of German Idealism. He explored how contradictions ultimately integrated to create the whole and made original contributions to the understanding of history, law, logic, art, religion, and philosophy.
Make a statement in any room with this framed poster, printed on thick, durable, matte paper. The matte black frame adds an extra touch of class.
• Alder, Semi-hardwood frame
• Black in color
• .75" thick
• Acrylite front protector
• Lightweight
• Hanging hardware included
Save this product for later
Simply Charly products are also sold at the following online retailers: Amazon, Etsy, and eBay.