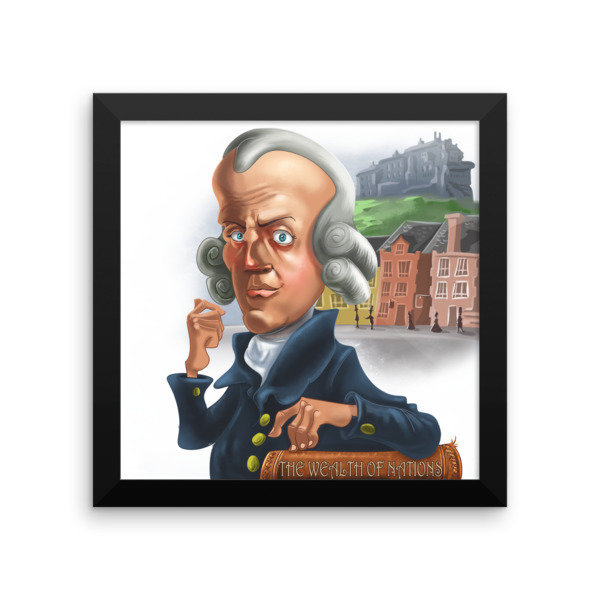 Adam Smith Framed poster
SKU 16947
Product Details
The author of what is widely considered to be "the Bible of capitalism," Adam Smith (1723–1790) was a Scottish philosopher and economist who pioneered modern economic theory. A contemporary of such figures as David Hume and Benjamin Franklin, Smith's influence would extend down to nearly every major philosopher and economist of the next two centuries. His writings continue to shape economic thought around the world today.
Make a statement in any room with this framed poster, printed on thick, durable, matte paper. The matte black frame adds an extra touch of class.
• Alder, Semi-hardwood frame
• Black in color
• .75" thick
• Acrylite front protector
• Lightweight
• Hanging hardware included
Save this product for later
Simply Charly products are also sold at the following online retailers: Amazon, Etsy, Bonanza, Storenvy, Tanga, and eBay.